Top 5 Tech Design Offices in the World
Long gone are the days of drab cubicle spaces no one wants to work in. More and more companies are realizing that by making their office more inspiring, their team members will be happier and more productive. This is why they now operate from a completely new type of offices whose main feature is technology. In case you're wondering how these offices look, let's check out some of the most popular tech design offices in the world.
Google
As I've mentioned earlier, traditional cubicles are gone and employees now work in an entire new office spaces. However, they still exist in different forms, which is the case in Google's Engineering Hub in Zurich. Their employees can work in "Google eggs" which look a lot more futuristic than cubicles and are way more comfortable. These little things are a perfect place for writing emails and taking phone calls as they help you eliminate all the noise. Google has also taken break rooms to an entire new level and now uses technology to help employees relax. For example, there's a movie room in the office where recharging your batteries really is a breeze.
Dropbox
If you wanted to get a feel of how a modern tech office should look, taking a closer look at Dropbox's office in Sydney is something you can't go wrong with. Light wood tones are combined with bright colour schemes and cool lighting fixtures to bring the entire place into the future. Also, there are rooms where you can play video games or even go for a swim during your breaks. The whole office really feels like a place where employees can get all the rest they need before continuing their work. No matter what kind of business you're running, creating the same vibe in your office is an amazing idea.
Uber
Uber's office in San Francisco is another great example of how tech design office should look. The office is located in what used to be the data centre of Bank of America and it uses technology to make the entire place more inviting and stylish. One of the best example of this are large TV screens hung on the walls in the office. This has actually proven to be a trend in offices all over the world. So, if you're based in Australia, there's no reason why you shouldn't have experts in TV installation from Adelaide set up one of these in your office. Another good idea is to copy Uber's black walls with bright recessed lights.
The Barbarian Group
In this day and age, most companies need their employees to collaborate which is why they try to create the best possible places for doing so. This is the case with the Barbarian Group and their New York office where the entire team works behind one huge desk. Of course, the desk is equipped with all the latest technologies their workers use in their operations. The 330 metre-long super table is where employees keep portable screens they use for their work. Besides the big table, there are also spots designed specifically for tech such as an IT room and phone booth.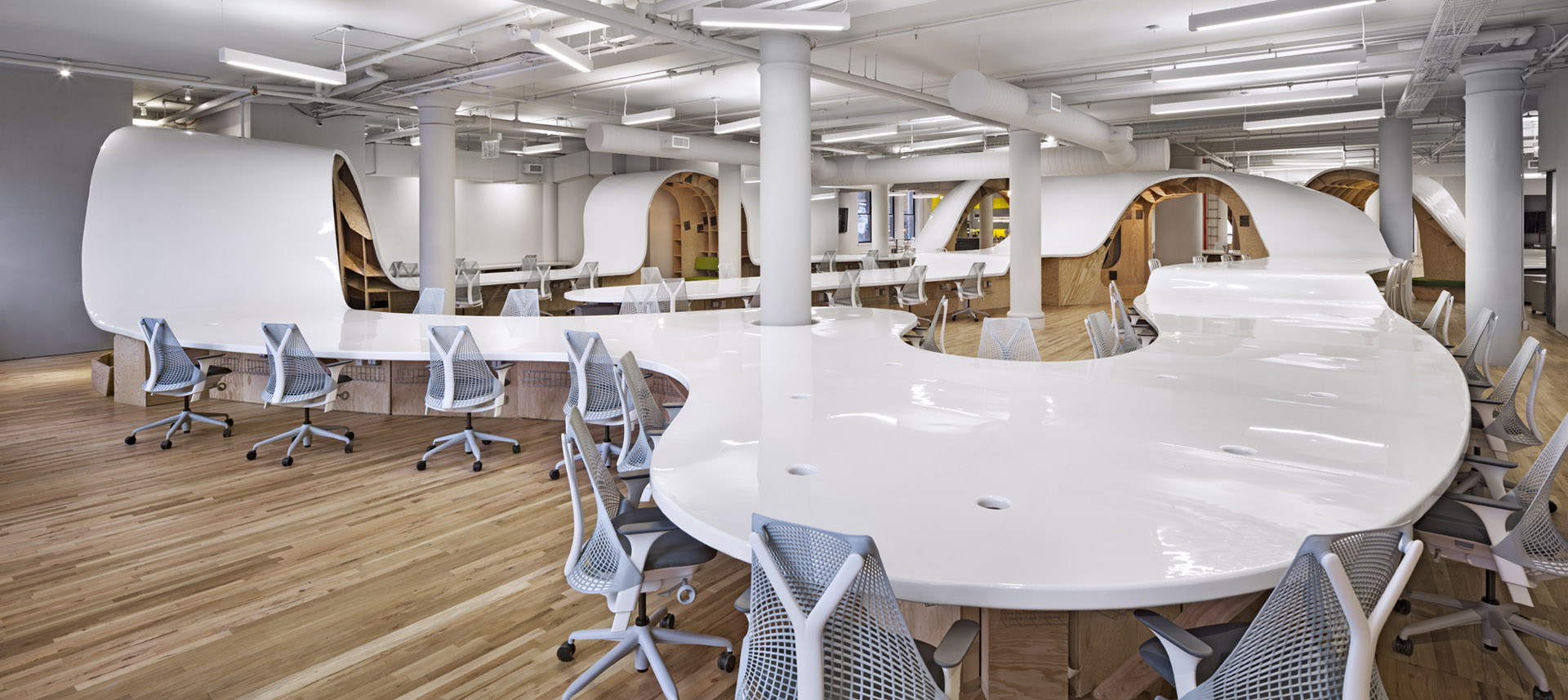 BICOM
Canadian company BICOM, is one of the best examples of what kind of impact technology can have on a workplace. While equipping their office with the latest technology for employees to use, they've also put up the company's name in bright light's which is simply impossible to go unnoticed. Things like this can make a workplace more unique and help you make better first impression on customers and business partners. It's also important to mention that even though people at BICOM have chosen tech design for their office, they've also included things such as fake grass and wood panels to add some natural look to their space.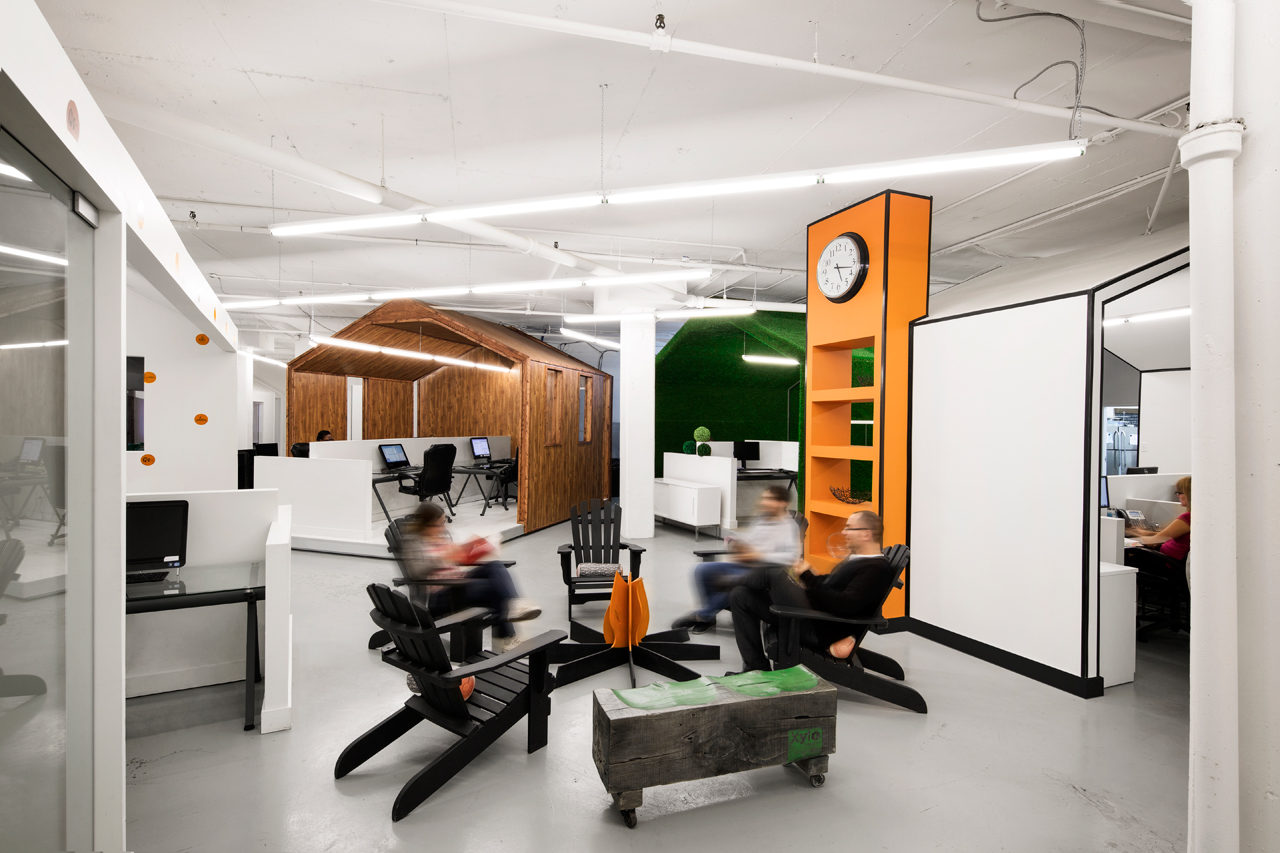 Final thoughts
If you're about to design your own office, these five amazing offices can serve as inspiration. There's just something about them that screams modern and it's no surprise they've got so much attention in the past few years.