Tips for Choosing the Best Tattoo Parlour
Finding the best tattoo parlour is a work of hard toil, and it can be a little tricky also if you are new to this section of trendy fashion. To get great tattoos of unique designs and premium quality, it is essential to look for professional artists and studios. As tattoos are meant to be designed for a long time, you should not decide on picking an artist casually. Also, do not ever choose any of the random studios growing here and there in your locality without researching about them properly.
Topics You Should Consider Before Opting for A Center:
Once you are determined about your decision and have enough dependence on their capability, the following tips can ensure the search for the best tattoo parlour:
Referral
The first thing you need to do is to ask your relatives and friends. Those who have already been gone with the ink operation can suggest you some good parlours from their personal experience. There is a probability of getting much attention from the artists of individual tattoo center if you go there with any of the previous customer's reference.
Online Reviews
Another homework you should follow is to check the ratings and reviews of your nearby parlours online. Browsing and comparing can connect you with the best tattoo parlour from a wide number of centers.
Portfolio
Looking at the artists' portfolio and work images of a reputed parlour can be very beneficial for you to have some ideas of their previous creations. While going through these, you must put special focus on solid lines, strokes, shading, colour gradients, etc. After observing the works, check if you feel any excitement or inspiration from those pictures and designs that can help you to be more comfortable in the work you want to execute.
Seek Cleanliness
Cleanliness is the primary priority that all the parlours should give importance if it is anything regarding tattoo, but the result is not like so. Only in the best tattoo parlour you can get the interior maintained properly. If you see the tools, stains, and extracts are scattered everywhere around the chamber then it would be a better decision by not making an appointment there.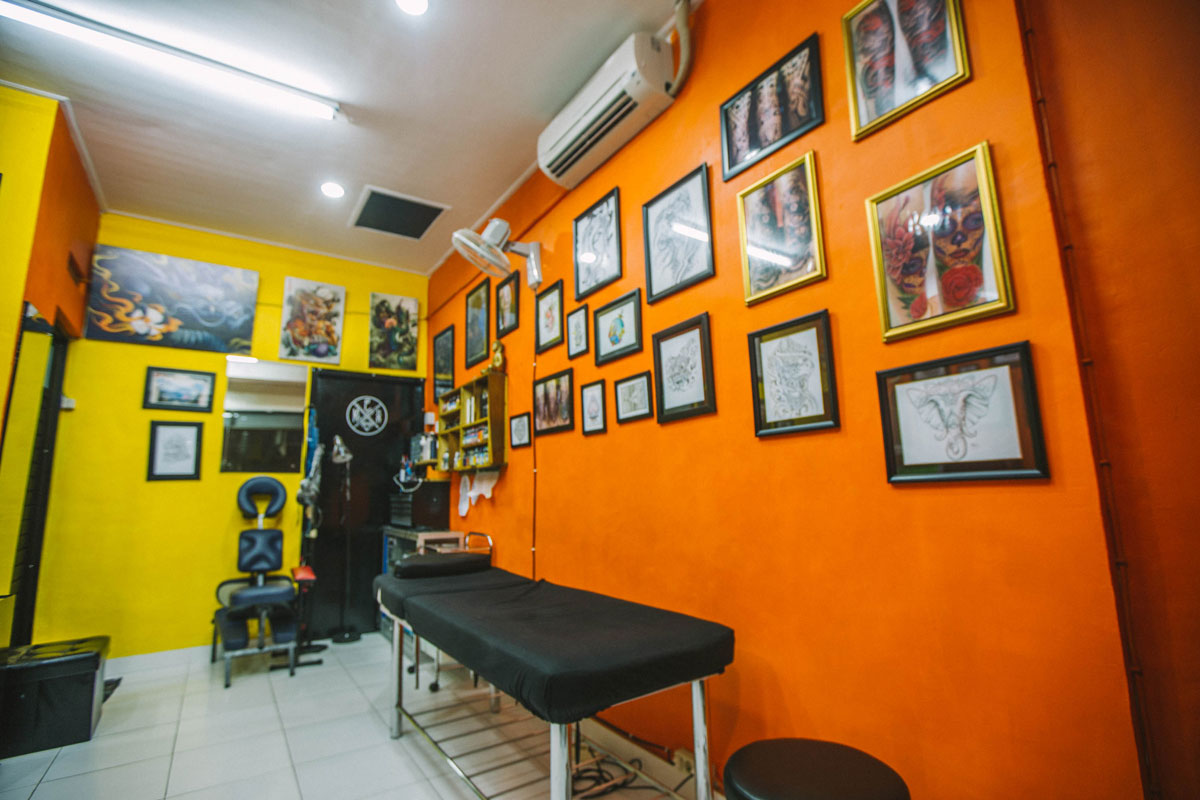 Hygiene
Maintenance of the standard hygiene level of any artist as well as the parlour is a significant topic for consideration. Poor hygiene can cause lots of infections, skin issues, blood poisoning, etc. during the work of making a tattoo. Every tattoo center requires some necessary pieces of equipment like bed or bench, gloves, ink box, sterilized needles, and some other tools, but you have to make sure that they change every clothes and needle after completing every operation and use new items for the next clients then only the individual center can be called one of the best tattoo parlours.
Ensure the Parlour License
Be it in any state it is very essential for the tattoo studios and the artists to be authorized and licensed according to the specific laws of the state. Before keeping a step further into the parlour make sure that if it is compiled with the rules and restrictions or of the government or not.
It is better to choose a parlour that is located near to your house. If you want to get a larger tattoo, then it may take several days to get done. To make easy communication and transportation with the parlour reasonable distance is needed. To evaluate the centers to select the best tattoo parlour that holds almost all the above specifications as those are important for something that you love enough.