Meenangadi, a small village in Kerala Becomes India's First Carbon Neutral
Feels like we are revisiting best practices from history and uniting them in one place!! Great going!!
Congratulation to all villagers who save the mother earth that provides us the air, water and food. May your good efforts earn you good rewards and happiness. Salute !
The village quietly became the 1st carbon neutral village in India.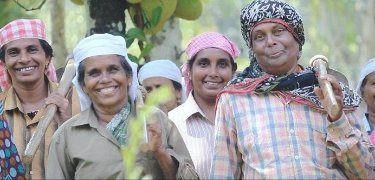 The project was initiated on June 5, 2016, as part of World Environment Day and in the past one year with a committed, innovative and strategic method, they could achieve it.
How – They initiated organic farming, planted saplings in 38 acres of land, distributed 3 lakh saplings to individual households, engaged households to use pot compost, dug 456 individual ponds to store water with fish cultivation in 423 ponds, set up an electric crematorium to stop the use of wood for cremations, plastic bags replaced with hand-loom bags and free distribution of bicycles to school students.
The path-breaking efforts of the village people have already received lot of global attention and recognition.
Hope more and more will follow these steps to make the world Carbon Neutral!!