Know About Various Types of Pallets
Are you wondering about how to shift and transport material in your warehouse from one place to other?
Well, it can be easily done by using a forklift and if the material is kept on a specially structured base frame that can support its weights. Without them, it is very difficult to move the goods or stack them one above another.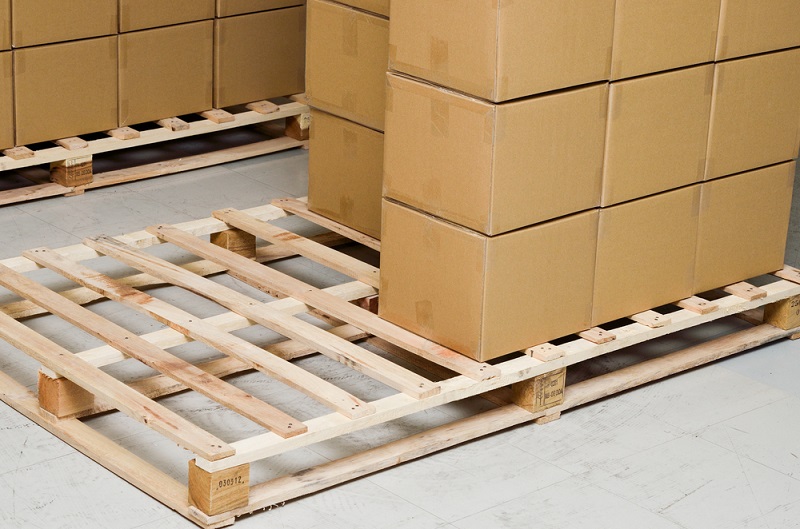 This problem can easily be solved by using pallets. These are specially made structures or frames that are used in the industry to move goods to other places using forklifts. Their size depends upon the material, and some standard specifications are maintained so that the arms of the forklift can move inside the base frames to carry goods.
Earlier pallets were made of wood, but with the advancement of technology and availability of alternative sources, they are being made of different materials. However, every type has advantages and disadvantages.
Some Types of Material Used and Their Pros & Cons
Metal/Aluminum:
They are stronger than wood or plastic and can resist any weather without decay. This type does not splint up like wood and is very durable. The material used can be recycled however they are more in weight when compared to other materials. The chemical and food industries suitably use them as they can be easily cleaned.
Plywood Material:
Pallets made up of plywood is a good option for holding medium and lightweight material. Transportation cost is less while using them as the weight is less. The material is very strong yet lightweight.
They are suitable for stocking materials in racks in a layered manner. However, they get easily damaged by water and can destroy the goods kept on them while transporting.
Plastic Material:
They are widely used these days owing to the property of multiple usages as well as being strong and durable. These types of pallets have high load capacity and are not damaged by moisture or humidity.
They have no state regulations as in many countries use of timber is regulated for the conservation of the environment. But, if they break, they can't be repaired, and the cost is high as compared to other types.
Cardboard Pallets:
Corrugated cardboard sheets are used to make them keep under layers so that the arms of the forklift can easily move inside the gap. They are extremely light in weight but strong enough to carry a weight of approximately up to 750 kg.
Transportation costs using them reduce as they are lightweight. They are recyclable and can be customized while making. However, they are not suitable for outdoor use without any cover as they get damaged by water.
Wooden Pallets:
Wood is the age-old solution for transporting goods using them as a base from one place to another. Being strong and durable and having the property of being repaired if damaged they serve as the best solution.
Heavy weights can be carried using them, and the wood can be later recycled to make pulps. They are easy to construct quickly. But, they are heavy adding to the transportation cost. Nails and splinters can be dangerous if broken.
To carry goods from one place to another and shifting, stacking or stocking them in a proper manner using forklifts pallets are essential and is widely used in the industrial sector.
It also helps to protect the material or goods kept on them. The logistics solution has been made easy with their help, and it is not at all cumbersome anymore.