What Are the Various Interior Office Partitions Installed in An Office?
Creating a perfect working space is imperative for any organization. They want to create a space where the employees can focus and work, which eventually enhances the productivity of the office. One of the ways to create such space is by adding partitions. There are various options when it comes to interior office partitions. Without the partitions, all work will get mixed and will create a huge mess. Partitions allow dividing of the work area in a right manner so that no work is colliding with the other. This helps the workers to work properly without any disturbance and also distractions form other workers.
Types of Interior Office Partitions:
There are many interior office partitions designs which are taken up by different offices and also make the office look quite attractive and pleasant. The workplace brings a sense of responsibility that needs to be fulfilled in a proper way. The various designs of partitions are mentioned below:
Movable Wooden Partition–
These partitions have a hung system which is installed without the floor track. These have a robust construction with elegance as well. The movement of panels is made without applying any efforts. For the flexibility the panels have many stacking options as well. This type of interior office partitions reduces the level of sound that may be created while moving the partitions. There are rollers assembled below the partitions for the smooth and easy movement. These are laminated and the finishes are done by fabric or even vinyl.
Swinging Doors Partition–
Well, these are bit conventional ones, but nowadays we have variations in the same, the common swinging door partitions are made up of wood or aluminium. They are available in a single door or double door. Glazing is also accepted of different measurements like 6mm, 10mm, 12mm and also 14mm. There edges are trimmed of about 38mm is approx.
Sliding Doors Partition–
If you are looking for space saving option for your office, then you can go for the sliding door partitions. These not only work well as interior office partitions, but many homeowners also have them in their residence. There is no doubt in the fact that when an interior is done by glass then it looks the best and quite beautiful. On the other hand, these partitions slide on rollers. These rollers minimize the sound that may be created while opening or closing the doors.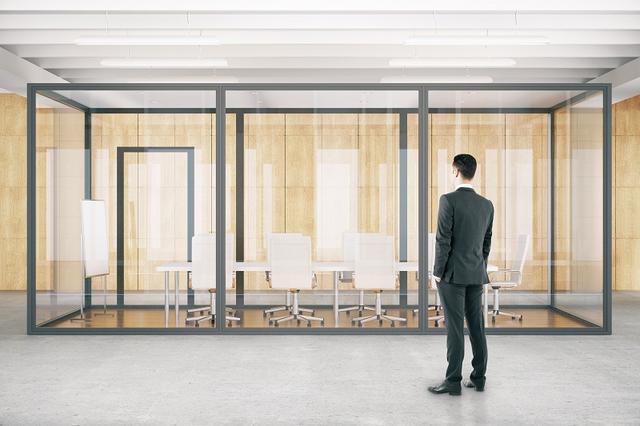 Double Glazed Partitions–
Beautifully designed and cleverly maneuvered, these partitions have air cavity of about three and a half inches approximately. These interior office partitions are made up of many different materials like the glass, wood or aluminium. This also consists of a face trim for the partition doors. These doors resemble privacy and proper security. It provides high-level of privacy to the office. For those works which require some privacy especially the financial part of the business will be separately done. For this purpose, this type of partitions is the best choice.
Glass Cascade Partitions–
Another cool option for interior office partition is the glass cascade partitions. The height of these partitions is around 10' tall approximately. These contain minimal hardware. Since this is entirely carved out of glass, they look sleeker and stylish. It gives a more.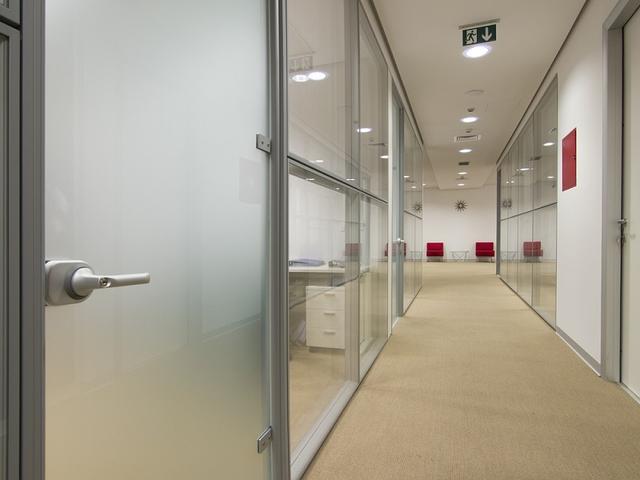 professional appeal to the place of installation. The natural light can easily get through these partitions without any obstructions. These are available in different configuration systems like it could be concealed along with the ceiling, floor and also with the floating transom. The material used is glass which is easily available in the market.
Conclusion
The interior office partitions are constructed for separating the different parts of the office. While there are a number of choices for the same, glass partitions take the lead when it comes to office partitions. Irrespective of the material you choose for this, make sure that it is of good quality and the installation is done aptly to make them stand for long without any hassle.