Granite Pavers – Every Benefit You Should Know!
Granite has been widely used in the construction process. It is formed by the crystallization of magma. Its natural and rugged appearance gives it an ethereal appeal, and hence, it finds application as paving material. Paving material is one of the most critical decisions in building the garden. Moreover, paving material can add texture & color to your garden, and pavers also withstand the tough seasons throughout the year.
Types of Paving Material:
Paving Materials Are Primarily of Two Types:
Quarried Stone
Granite, and slate fall in this category. They are dug from under the earth and then shaped by cutting, crushing, or splitting.
Composite Material
Bricks or precast concrete come under composite materials. Composite materials are made using a mixture of two-three materials and water. The contents of the composite are then molded and either dried naturally or fired.
Nowadays, a vast range of paving materials is available that makes designing of pavers fun. Every paving material has its advantages and disadvantages.
Benefits of Granite Pavers
Granite is a natural stone that is found under the earth, and it blends beautifully with both natural outdoor environments as well as for interiors. Granite is one of the most broadly used materials in the construction industry. It is one of the most durable paving materials, and no other material can beat granite in terms of durability, and thus, it is an idol material for construction. It is sold in the form of cubes or bricks or as uniform size flagstone.
Natural and Rugged Appeal
What makes granite so popular is its rugged look and appeal. When we talk about granite pavers, then they add a sense of ethereal appeal while marinating the durability. Its matchless beauty that enhances the entire space wherever granite is used stands unmatched. Whether you build patio, driveway, walkway, with granite, they look elegant and are also highly functional. If you want to set up formal outdoor space, then granite is an excellent & sleek choice. This smooth stone provides a luxury feel to both traditional and modern settings. Using a granite paver makes your home stand out among neighborhoods.
Versatile
Versatility is one factor that makes granite pavers a popular choice. They are available in shades of grayish-blue, tan, black, brown, Shades of Grey, pink, orange, honey, and red. It comes with or without visible spots & blemishes. The color range & patterns choices are almost infinite in granite.
Anti-skid
Since pavers will be used actively, its important that they are safe to walk on, granite comes with natural anti-skid properties that make it a popular choice for making pavers. This stone is safe to walk even when they are wet. Thus, people use granite pavers in places with substantial rainfall, pool areas, or other sites where a large amount of water splashes wets the floor.
Durable
This stone is chip-resistant, scratch-resistant, stain-resistant, and they are great for the places that have heavy traffic. These stones also withstand all types of weather and pass the time of test better than any other stone.
Easy to Maintain
Granite pavers are easy to maintain. They hardly get any wear and tear. The main job of maintenance with granite is to keep it in pristine condition. But the entire list of to-do things to keep your granite in right conditions is much less hen compared to other stones. The look and feel of granite remain the same for years.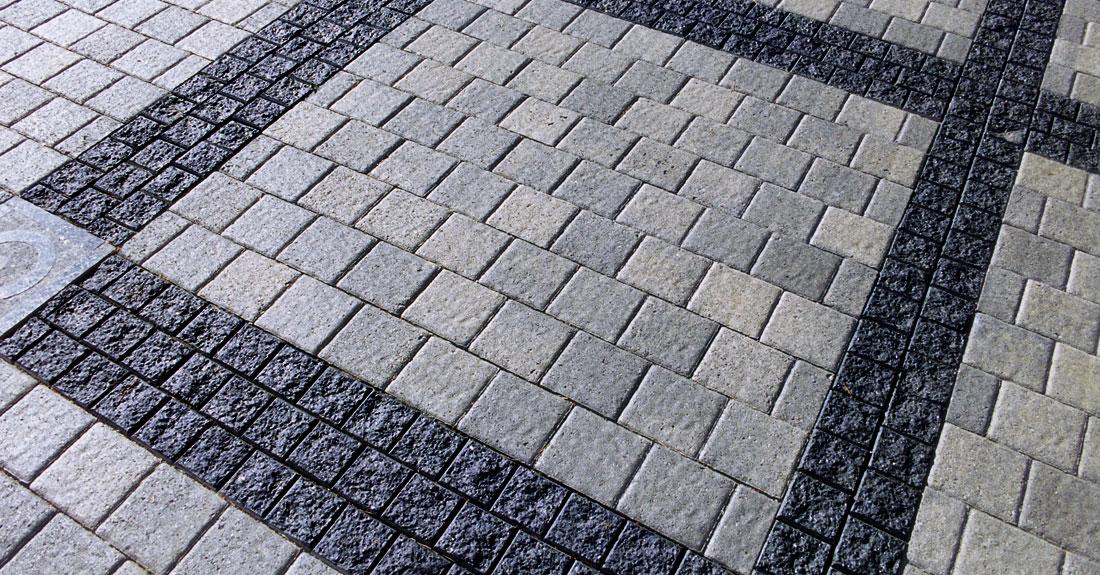 Conclusion
As already mentioned, there are a plethora of options available for building construction projects, but one should select the option that has all the qualities. Granite pavers have passed all the quality and beauty tests for centuries. Hence, you can lay a safe bet on these for making the pavers.